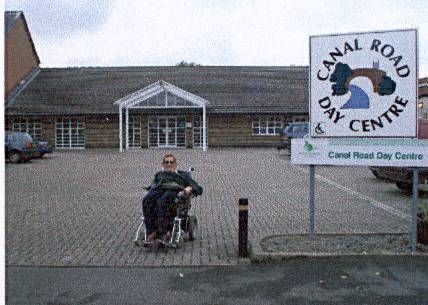 Canal Road Day Centre is a purpose built building run by Social Services for People with Physical Disabilities, in fact it is the only such Centre in Herefordshire.
The Centre welcomes people with many diverse disabilities, such as Strokes, Cerebral Palsy, Multiple Sclerosis, Rheumatoid Arthritis, Head Injuries, Huntington's Chorea, Amputations, Visual and Hearing Impairments to name a few.
They exist to assist people to reach their fullest potential in using what abilities they do have and to stimulate and enrich their lifestyle.
Whilst the person is with them their usual Carers are able to have a well deserved rest or change of routine.
They are open 5 days a week from 8.45 am to 4pm (Monday – Friday). Hot Lunches and drinks are available throughout the day.
They believe they are a fun, family-orientated Centre that enjoys working together to achieve joint initiatives and ventures that benefit all and are ably supported by a committed Users Group.
Referral to the Centre is through Social Services.
Tel: 01432266881 Manager: Mr Denzil Williams